Metier is a specialist provider of retail consultancy services and strategic advice. We have built our reputation through a proven ability in the commercial activation of urban and regional areas, through our market knowledge, extensive contact base and innovative retail strategies. Metier has experience across major development projects, providing retail demand analysis and feasibility studies for some of Australia's largest retail projects. We also have demonstrated experience in short and medium term activation strategies, being directly involved in the growth and development of casual and 'pop up' retail in the Perth market, with first hand knowledge of the risk factors and appropriate management strategies required to successfully deliver retail facilities and ensure short and medium term activation of the site.
Examples of Past Projects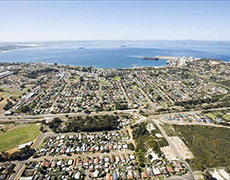 Esperance
Client: Shire of Esperance
Metier were engaged by place match to work on a retail activation strategy for the town centre of Esperance. Retailing conditions in regional locations throughout Australia are experiencing greater declines than those in metro locations. Internet retailing has a greater take up within regional Australia and accordingly a greater spend is taking place via the net. This is having a significant effect on existing retailers. Metier looked at how best to activate Esperance with a view to reinvigorating the town centre.
Metier undertook in-depth analysis of the Esperance area and reviewed at the existing population and the tourism market and how best to engage with this audience.
Metier put forward a wide range of proposals which included a significant increase in the food and beverage offering, a greater relaxation of trading hours and review of town centre development sites to look at how best to create an attractive proposition for developers to undertake development. The main focus was to concentrate as much retail activity within the town centre as opposed to allowing retail projects to take place within the suburbs.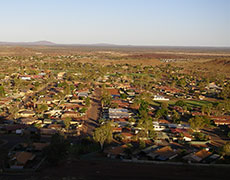 Newman
Client: BHP Billiton
Newman is a iron ore town with some of the biggest iron ore reserves in the world. The population of Newman fluctuates but is approximately 7000 people. It has limited retail offerings and the brief that we had from BHP Billiton was to look at how to extend the retail offering and look at uses that the population of Newman need.
Metier undertook a detailed assessment of the whole of the Pilbara area to look at what opportunities would be appropriate and more importantly, be sustainable within a regional town such as Newman. Metier have devised a retail analysis and engaged with a significant number of retail operators in order to put forward a retail project that compliments and enhances what exists in Newman, together with creating an activity program that works 7 days a week from morning through to the evenings.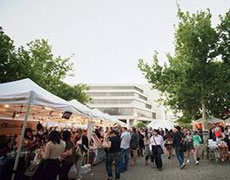 Metropolitan Redevelopment Authority - Perth Cultural Centre Precinct & Barrack Square
Metier has been actively involved with the Metropolitan Redevelopment Authority (formerly EPRA) since 2008, appointed as the exclusive retail agents for the William Street and Perth Cultural Centre redevelopment. Metier's role involved a complete scope of services including leasing, management and strategic advice.
Due to the various stakeholders involved with the Perth Cultural Centre, a semi-permanent leasing strategy was adopted which involved offering casual licenses for kiosk style cafe sites. The roll out of this strategy was a success, notwithstanding operational challenges such as site services and the various council approval required. The knowledge gained from implementing this program was invaluable in the roll out of similar projects in future.
Following on from the Cultural Centre, Metier developed a short term retail program for the MRA to utilise vacant future development sites and improve the flow of retail along the strip. Metier was responsible for the complete set up and implementation of the program, including the documentation and risk management. This program has also been highly successful and Metier now has an extensive database of short term traders, with a number who have since taken on a long term retail lease.
In 2012, Metier worked with MRA in devising a short, medium and long term retail strategy for Barrack Square, inline with the major development works now underway at Elizabeth Quay. The strategy involved proposed short / medium term food and beverage kiosks, activation of the public realm and the re-positioning and re-mix of the existing retail offer to ensure long term commercial sustainability of the site. We continue to provide ongoing specialist retail advice across MRA's extensive project network.
Curtin University - Curtin Main Street
Metier are the appointed Retail Consultants for the Curtin City project. This is a major development which will transform an underutilised area of the University into a vibrant, urban "Main Street." The current Place Activation Plan incorporates residential apartments, retail and commercial area, civic space and public realm, as well as a fully integrated public transport system including a new bus interchange and the proposed light rail network.
Metier's role within the Consultant Team is to identify the depth of commercial opportunity in the short, medium and long term and advise how the retail can be integrated within the Master Plan and help to shape the character and future growth potential of a precinct.